I'm so excited to announce that The Sacred Adventure will now be taking Prayer Requests!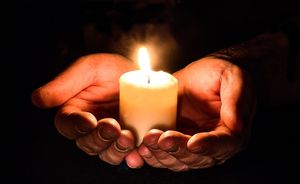 You may request prayer for yourself, or others around the globe, and our Prayer Team will hold your request in our prayers for one week.

To request prayer, simply click on the Contact tab, select Prayer Request in the drop-down menu. You may add any details you'd like to share (including the first name of the recipient and your prayer focus or intention) in the message box. If you do not include any details, a general prayer will be said on your behalf.

If you're in need of more immediate or interactive assistance, please click HERE to learn more about our Spiritual Counseling services.